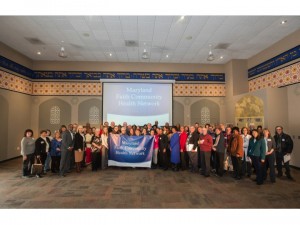 Thank you to those who were able to participate in our training for the Maryland Faith Community Health Network at the Pearlstone Retreat Center! It was GREAT day and we appreciate what each of you contributed to the rich discussion.
We welcome your feedback and are happy to answer any questions as you prepare to share what you learned with your faith leaders and ministry teams over the next month. For your reference, materials from the training, including video archive of the presentations, will be available here.
For those who were unable to attend, we will be hosting another training on Wednesday May 4, 2016 6-9PM at Mt. Olive United Methodist Church in Reisterstown, MD.
Last modified: February 16, 2016