Health Care for All! Resolution
We have made great strides in expanding health care coverage, but immigration status remains a barrier to coverage for many Marylanders. This leads to disparities in health care access and outcomes. The Maryland Health Care for All! Coalition is building support for systemic change that will address this issue. Learn more and sign the resolution today!
---
Health Equity Resource Communities Initiative
Thanks to the advocacy of hundreds of organizations across the state, the Maryland General Assembly created Health Equity Resource Communities in 2021 to improve equitable access to high quality health care. Select areas of the state with documented disparities regarding access to care and health outcomes will be eligible to apply for state funding to address these challenges.
The new law has been enacted in two phases. First, the Community Health Resources Commission issued a competitive RFP and award $13.9M in grant funding to local projects in 2022 to address health disparities. These Pathways to Health Equity grants will be 2 years. Click here to view a summary of the grantees.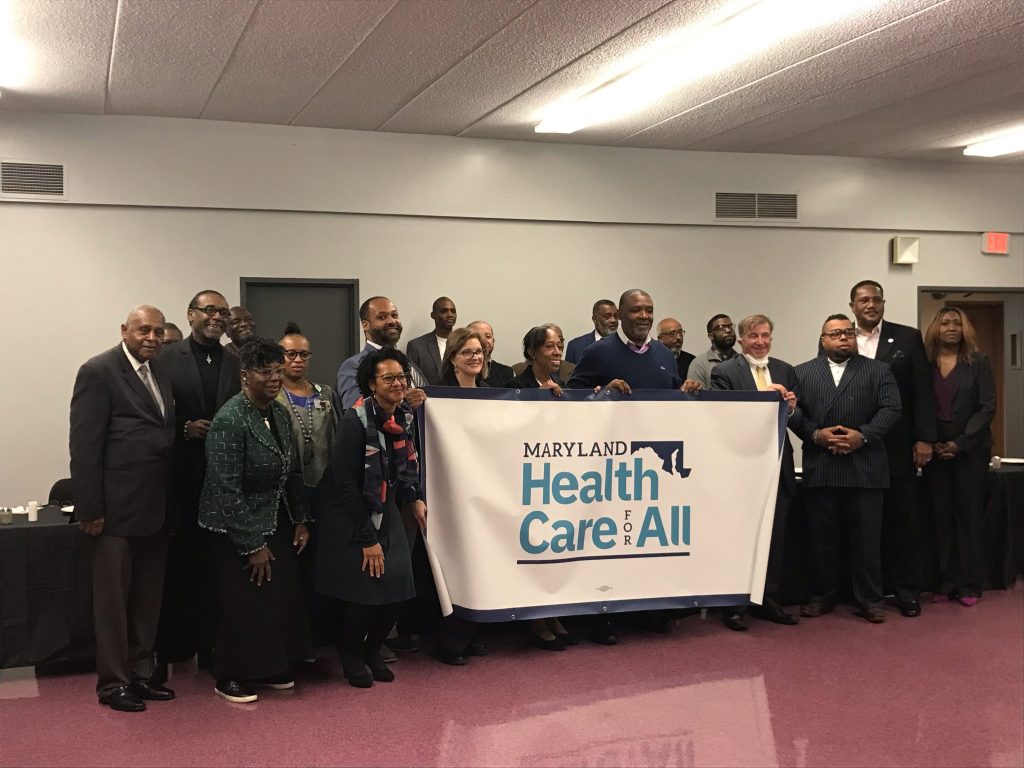 The second phase of the law will include the designation of certain areas of our state as "Health Equity Resource Communities (HERC)." These designations entitle participating entities to various tax incentives and grants for the purpose of improving access to care. The designations will last for 5 years and are renewable. The CHRC has the power to revoke designations for failure to make significant progress toward identified goals. The CHRC will also award designations in a manner that ensures geographic diversity and give preference to those areas that operated as "Health Enterprise Zones" during the model pilot 2011-2016. The budget for these activities is significantly larger than the pilot–with $15M available per year starting 2023. Note: this funding is not permanent, and therefore further advocacy may be necessary to ensure permanent, dedicated funding for this important work to ensure equitable access to health care services across the state. More information is available on the Community Health Resources Webpage.
---
Small Business and Nonprofit Healthcare Workgroup
Maryland's small business community has the highest per capita rate of businesses owned by women and people of color and only 37% of small businesses offer health insurance coverage to their employees (compared to 95% of large employers.)
The Maryland Health Care for All! Coalition worked to increase funding for Maryland's program for small businesses through the Maryland Health Connection and also increase promotion to raise awareness about the resources. The state established a workgroup to further study this issue. We are proud that many of our allies have been appointed to this workgroup. More information will be available soon on the Maryland Health Benefit Exchange's website.