As we continue to work toward ensuring all Marylanders have access to the medicines they need, there are several ways you can be involved! We look forward to joining with you in this fight, because drugs don't work if people can't afford them.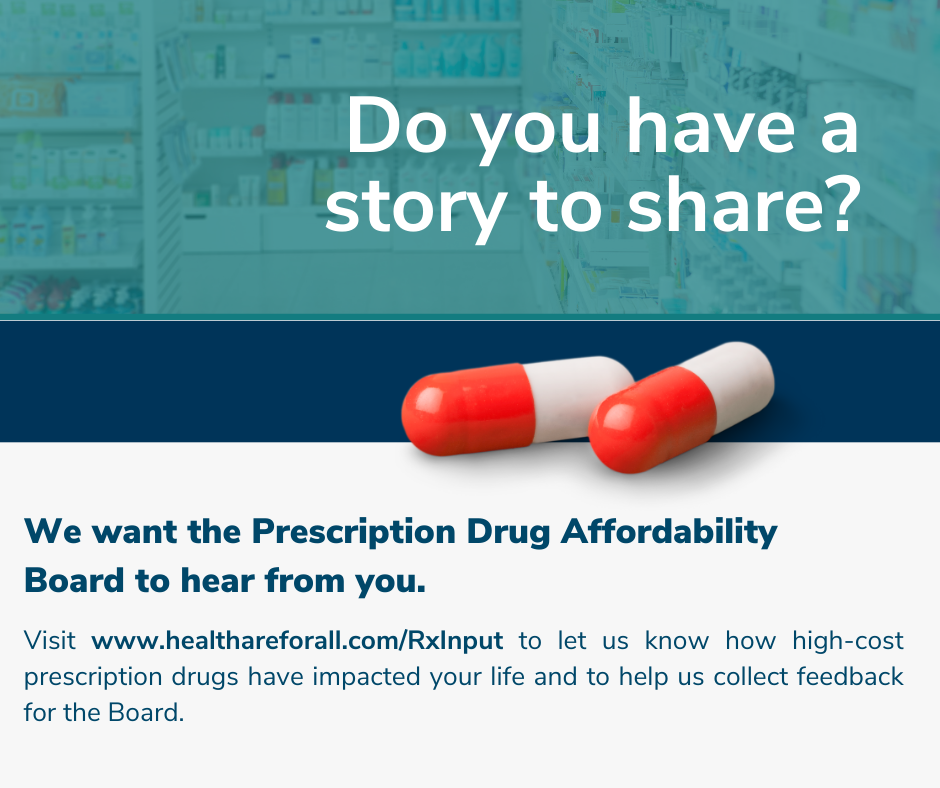 Help us provide critical feedback to the PDAB and Maryland General Assembly by sharing your story with high-cost prescription drugs. 
Keep in touch with the coalition as we work to expand the PDAB's authority! Sign up for emails today!
Your organization can join the over 450 faith, business, labor, community, and health organizations in the Prescription Drug Affordability Coalition as we work to strengthen Maryland's PDAB and ensure all of our families and neighbors can afford the medicines they need! Sign the resolution today!
Last modified: October 4, 2023