We have just sent you an email confirming your participation in this petition. If you would like to stay involved in the Prescription Drug Affordability Initiative and receive occasional emails, please click the link in the email to complete the sign-up process.  Thank you for your support for a Prescription Drug Affordability Board!
If you'd like to learn more about our proposal to create a Prescription Drug Affordability Board or other ways to get involved, keep exploring this page!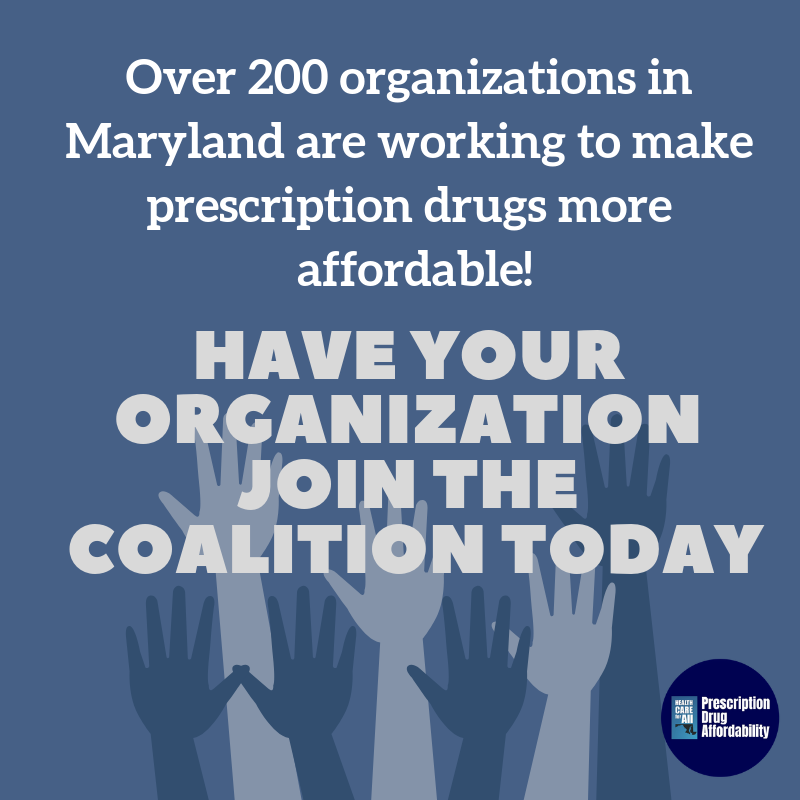 Have your organization join the coalition today!
Share your story!
Learn about previous legislation, ways to stay involved, and more!